Welcome to the Feng Shen Ji Wiki!
We are currently editing over 97 articles since March 7, 2013.
Careful: This wiki contains spoilers, read with caution!
---
Featured Article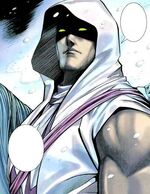 HanFeng LinLin was one of the Great Generals of the Dark Ones. He is the current Intelligence Officer of the newly formed Dark Ones' city, responsible for all reconnaisance in the city. He was once known as King of the Icy Plains.
Read more >>
Poll
Do you like the series so far?
Ad blocker interference detected!
Wikia is a free-to-use site that makes money from advertising. We have a modified experience for viewers using ad blockers

Wikia is not accessible if you've made further modifications. Remove the custom ad blocker rule(s) and the page will load as expected.